Web design is a field with many moving parts. Between having to look aesthetically appealing, making content SEO friendly, considering UI/UX impact, and making sure your site is responsive, it's not a task for the faint of heart. That's why we came up with a comprehensive list of tools to make it a bit easier.
Coolors.co
Coolors.co makes choosing a color theme a piece of cake. Have a primary  color you're set on but can't figure out a good compliment? Just input the hex code and generate colors until something feels right to you. Have no idea what color to even start with? No problem! Randomly generate colors, lock colors you like and re-generate the ones you don't!
Figma
The design team's dream; Figma is the solution for teams working collaboratively on mockups, wire frames, mind maps, UI/UX planning, and so much more! Co-create with your teams in one space by inviting them to edit, comment, and create. Develop realistic prototypes that allow for quick iteration on flows and states. Test the full, interactive experience to get better feedback, faster. Dev Mode Brings clarity to designs and give developers the tools they need to translate them into code. Figma is the one stop shop for team aligned seamless flow!
Google Fonts
Google Fonts is a fantastic resource for finding free commercial use fonts that display seamlessly across all platforms. Applying a font is easy: just add a stylesheet link to your web page, then use the font in a CSS style. All fonts are released under open-source licenses. You can use them in any non-commercial or commercial project. With hundreds of fonts available in multiple different languages Google streamlines font use!
ResponsiveTestTool.com
Are you anxious about the accessibility of your website? Set your worries aside! Say goodbye to the inconvenience of juggling multiple devices to test your website's responsiveness. With ResponsiveTestTool.com, you can effortlessly examine your website's accessibility on various devices. Simply enter your webpage's URL and explore the diverse range of device options available with just a few clicks.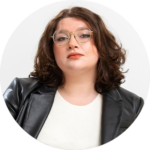 Written by: Brooke Morawiec, Marketing Specialist