A bitAbout Us
We know the competition is strong, so why the heck would we start another creative agency? We're glad you asked! With many firms out there touting they can do it all for you, we're saying the opposite. We don't try to be everything to everyone; we focus on what we do best, and we do it well. In today's fast-paced world, people crave authenticity and connection, and that's exactly what we deliver.
Our founders are a dynamic duo of two kick-ass women who bring their own strengths and expertise to the table. Together, with their team, they demonstrate that creativity and business savvy go hand in hand and are dedicated to helping our clients achieve their goals.
As a division of Pinnacle Holding Co. and their family of companies, Split14 aims to provide yet another solution for companies to help make running their business easier. So if you're ready to ditch the same-old-same-old and embark on a creative journey that's uniquely yours, Split14 has just what you're looking for!
Co-Founder & CEO
Elizabeth
Conklin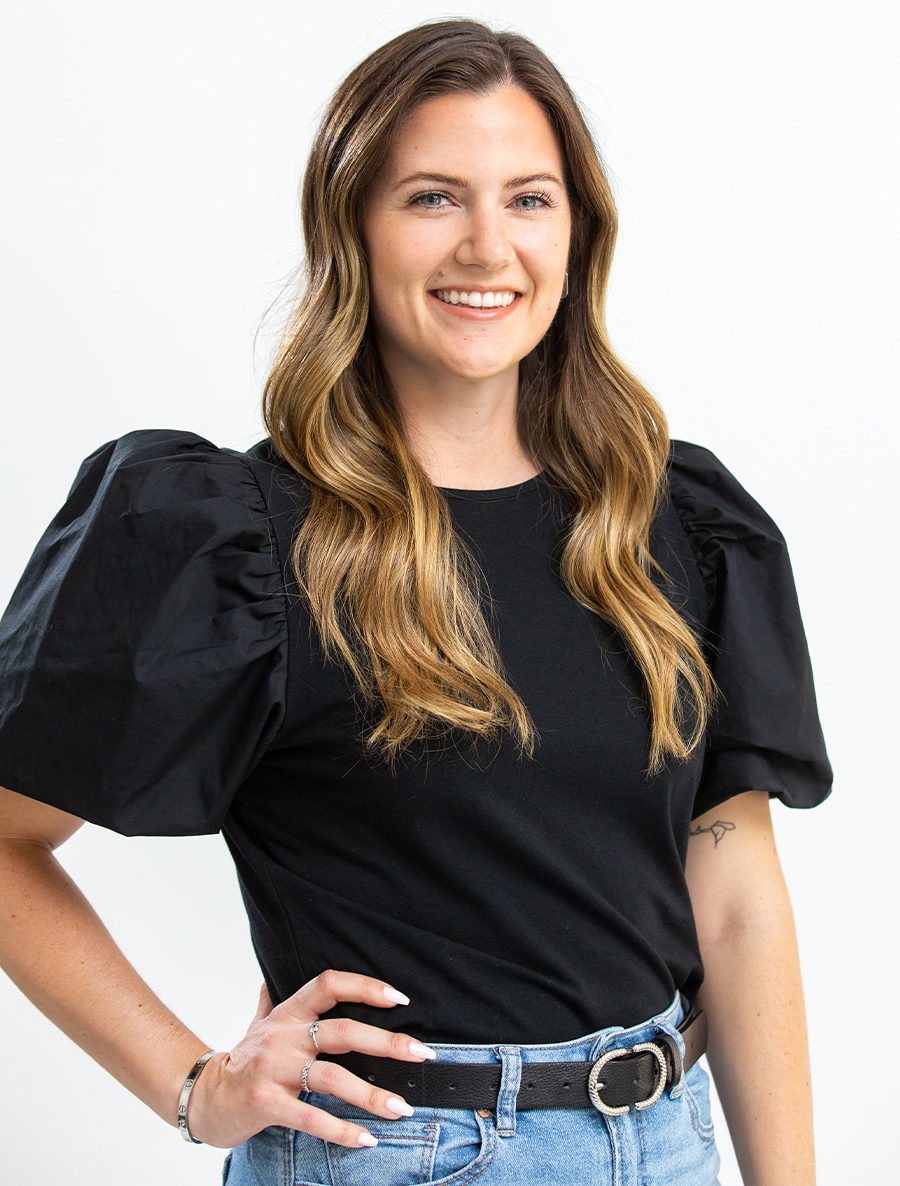 Meet Elizabeth Conklin – the creative "right-brain" behind Split14 Creative! As co-founder and CEO, Elizabeth has been taking on the marketing world since graduating from SUNY Fredonia with a BFA in Graphic Design. Gaining experience in graphic design, digital marketing, and everything in between, Elizabeth worked her way up from an agency to become the in-house Marketing Manager at Pinnacle Holding Company in 2020.
Always seeking new challenges and opportunities for growth, Elizabeth teamed up with Liz Bartlett, Pinnacle's Chief Business Development Officer, to launch Split14 Creative in early 2023. An enneagram type 2 and 7 (The Giver and Enthusiast), Elizabeth is passionate about cultivating long-term relationships and making a positive impact on their clients' businesses by delivering creative marketing strategies to turn their unique vision into a reality.
When she's not empowering businesses to reach new heights, Elizabeth can be found giving back to the community at Helping Hounds Dog Rescue where she's been a volunteer since 2017. She's also a proud dog mom to her fur baby, Dacks, and loves spending time at camp on Sandy Pond or exploring the Adirondacks with her husband, Colin. In fact, they recently became ADK 46ers! Elizabeth knows that life is all about balance, and she brings that same fun and easy-going attitude to everything she does – including her work at Split14.
Co-Founder & Chief of Strategy
Liz
Bartlett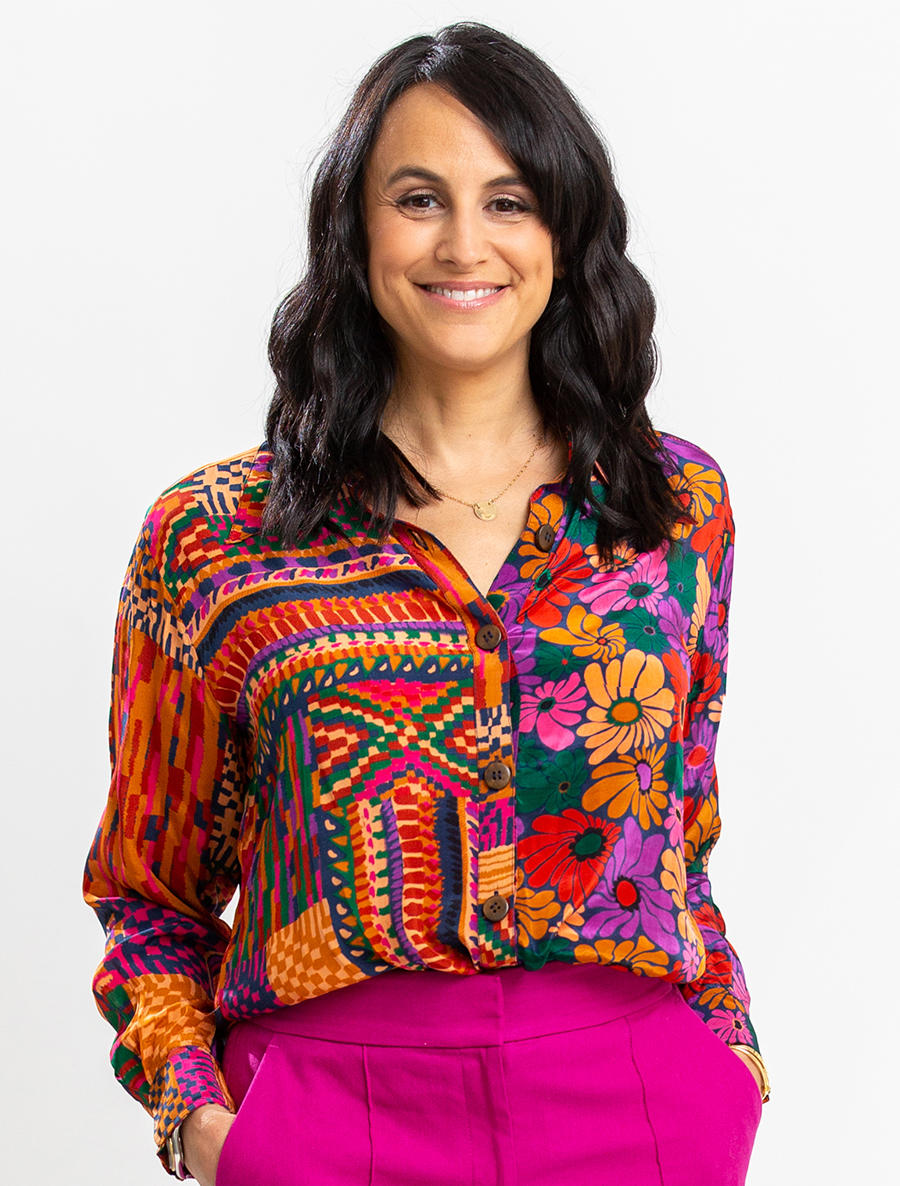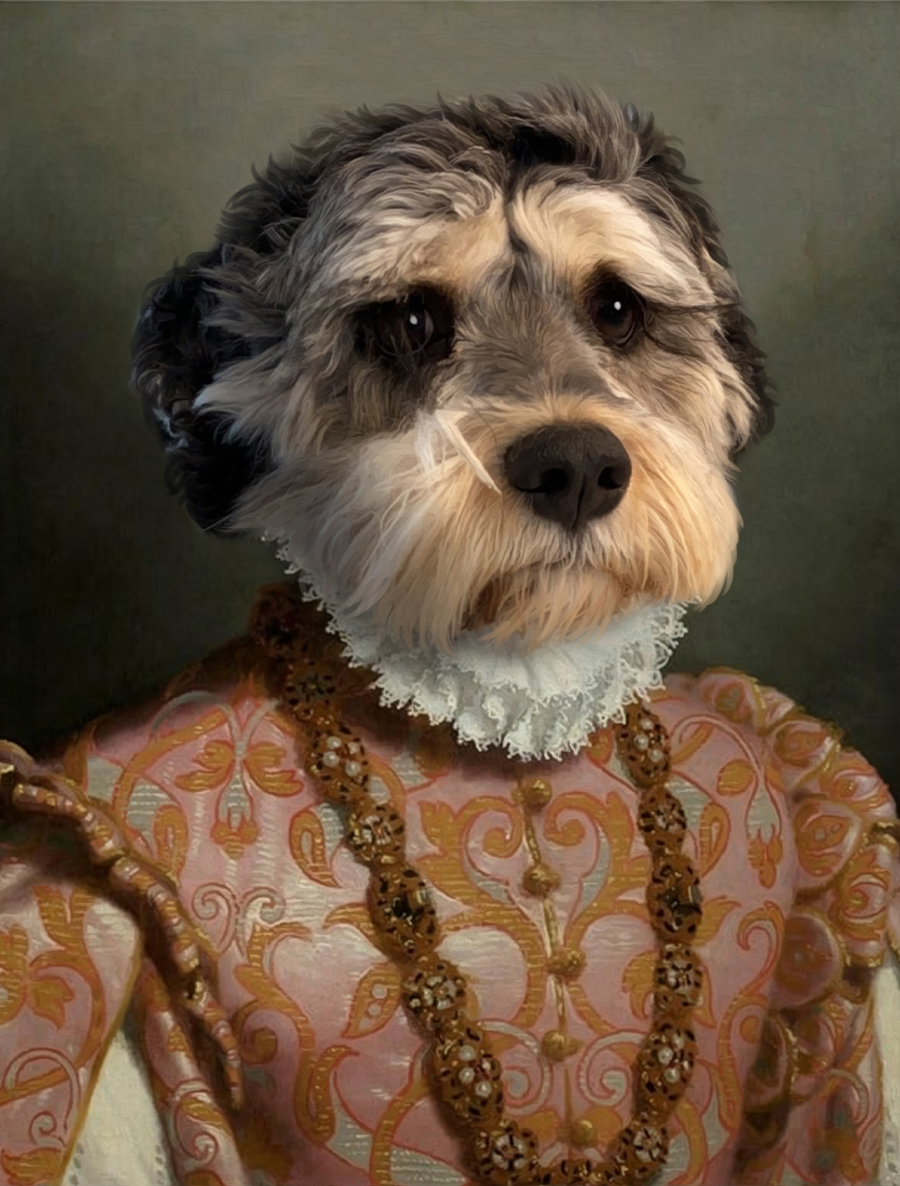 Meet Liz Bartlett, the entrepreneurial "left brain" of Split14 Creative. Having dedicated over 15+ years to Pinnacle Holding Company, Liz has played a pivotal role in the advancement and growth of the Pinnacle brand. A lifelong resident of Syracuse, she wanted to do her part to support the businesses around her, recognizing the need for an all-encompassing option she set her idea into motion. Cue: the evolution of Split14.
What started with an idea scribbled on a piece of paper, two Liz's, and hundreds of mint candies later has transformed into a creative agency with an eagerness to help their community. Together, Liz and Liz assembled a team of exceptional individuals, each contributing their unique expertise, flair, and unwavering enthusiasm to every project thrown their way.
True to her Pisces nature, Liz has always been one to jump at an opportunity to assist, and with her Split14 team and the power of Pinnacle behind her, she aims to level the marketing playing field for businesses across the board. Between the organized chaos of running a busy household with her husband and their two tweens, you can find her at the horse barn, lacrosse field, or closest ice cream store.
Marketing Specialist
Brooke
Morawiec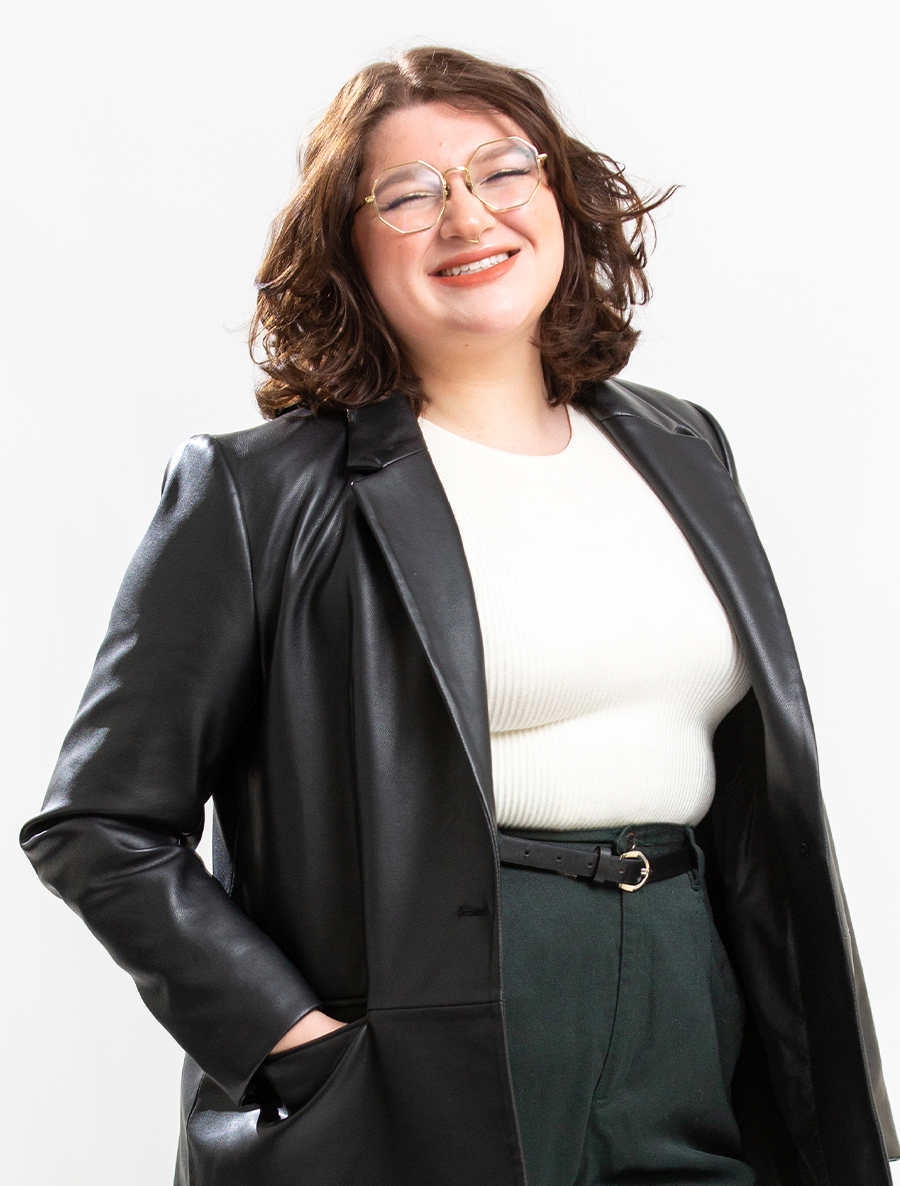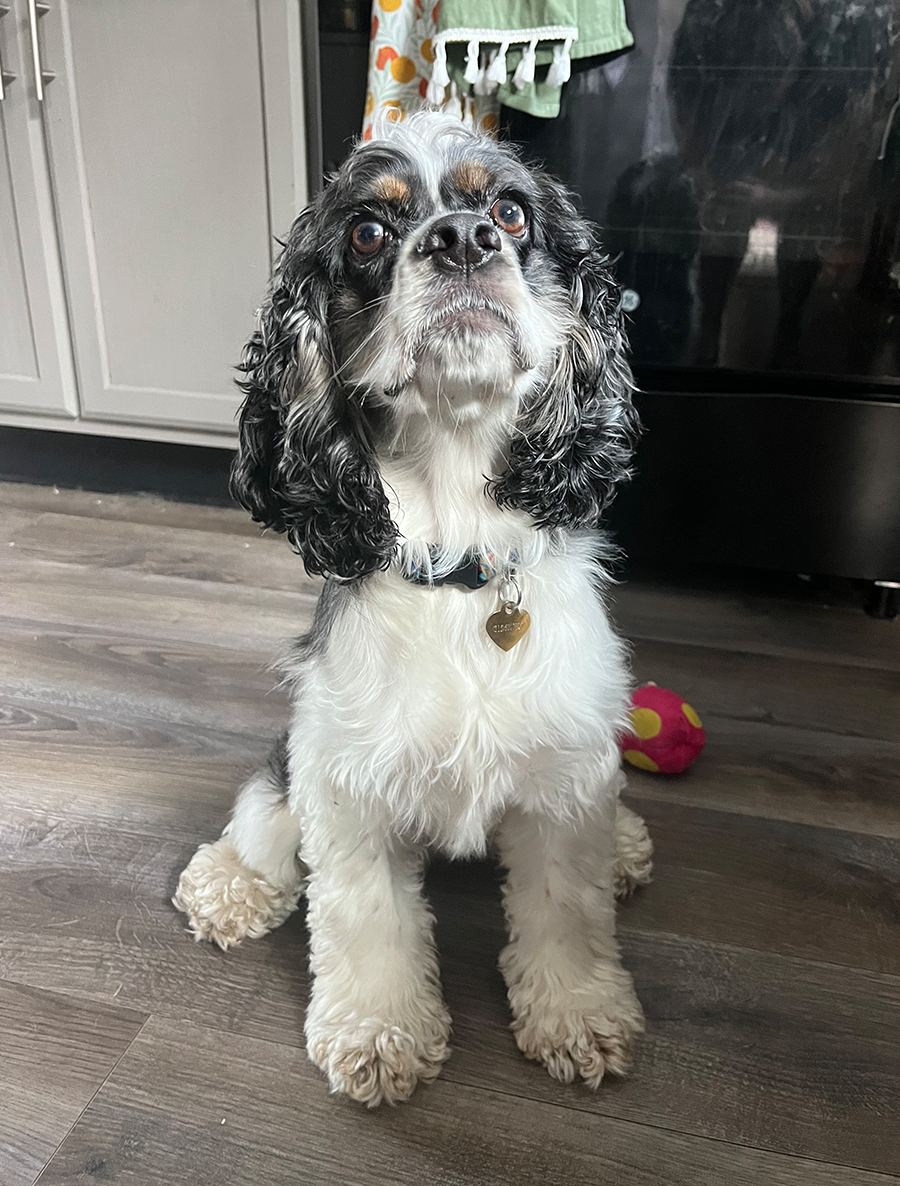 Caffeinated and ready to design, Brooke is our loud and proud Marketing Specialist! With a BFA in Graphic and Web Design from SUNY Oneonta, she has amassed a diverse portfolio spanning digital and print media in various industries, including marketing, publishing, and technology.
Brooke was adopted into Split14 to fire the neurons between our visionary left and right brain co-founders. As a fervent designer, she thrives on producing distinctive and visually captivating imagery. Her ultimate objective is to empower small to medium-sized businesses to challenge the status quo and thrive in the digital landscape.
After digging her way through the digital trenches, Brooke's off-duty pursuits involve relishing a delightful charcuterie board with friends (and sneaking some treats for her adorable canine companion, Miso), engaging in lively bingo sessions at local breweries, and enthusiastically headbanging at the local music venues.